Planning Your Next Dive Trip with Poseidon
Sri Lanka's first five star PADI Dive centre and PADI five star Instructor Development Center
November - April west coast hikkaduwa
Sri Lanka's first five star PADI Dive centre and PADI five star Instructor Development Center
April - October east coast Nilaveli
Sri Lanka's first five star PADI Dive centre and PADI five star Instructor Development Center
PADI DIVE COURSES
Get your international Diving Certificate
TRY DIVES
Discover Scuba Divers
Poseidon Diving Centre Sri Lanka
Fun Dives
For Certified Divers
PADI Courses
Get your international Diving Certificate
TRY dive
Discover Scuba Diving
Bubble maker
Fun for kids
Experience
Oldest PADI Diving center in Sri Lanka, boasting 50 years of exceptional service.
safety
We perform daily safety checks and provide all necessary training to ensure a safe experience.
Equipment
where we dive with only the best world renowned equipment brands.
Certification
Our team of expert PADI certified instructors are here to guide you every step of the way.
Multilingual
Ultimate diving experience in multiple languages. English, Sinhala, Tamil, German, Russian and more.
Small teams
Limited to 5, ensure you receive personalized attention and guidance throughout your dive.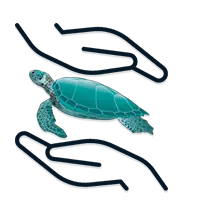 ecologically responsible
Every month, we clean up coral reefs and protect precious turtle eggs.
accommodation
Luxury rooms complete with attached bathrooms, A/C and stunning sea views.
Hikkaduwa
Poseidon Diving Centre
Poseidon Diving Centre
Nilaveli